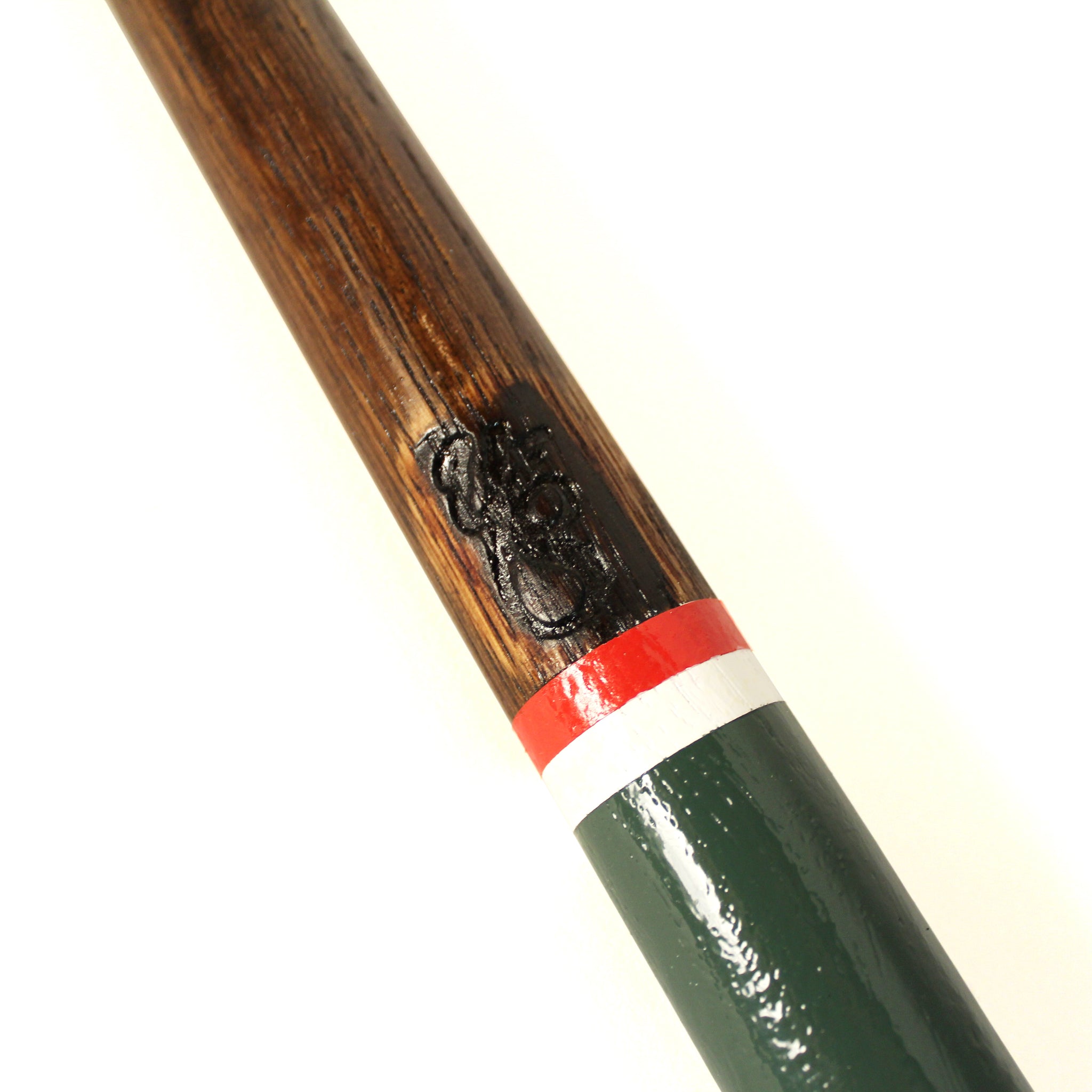 BALLJACKER SPECIAL-EDITION
Limited run. Includes official YFS Guide & Rule Handbook.

Wood: Oak
Finish: Stain, Paint and Cologne
Dimensions: YFS approved 38" length by 1 ⅛ diameter

This special edition Balljacker is handle-dipped in God's Green Earth, with red and white deets, dark satin-stained barrel and finished off with a "38" in Stickball-Rich Gold. This whip also comes studded-up for Saturday night with a double-dose splash of Bill Blass® 100.
Note: Each bat is hand-made, unique and imperfections are common.
Shipping not included.