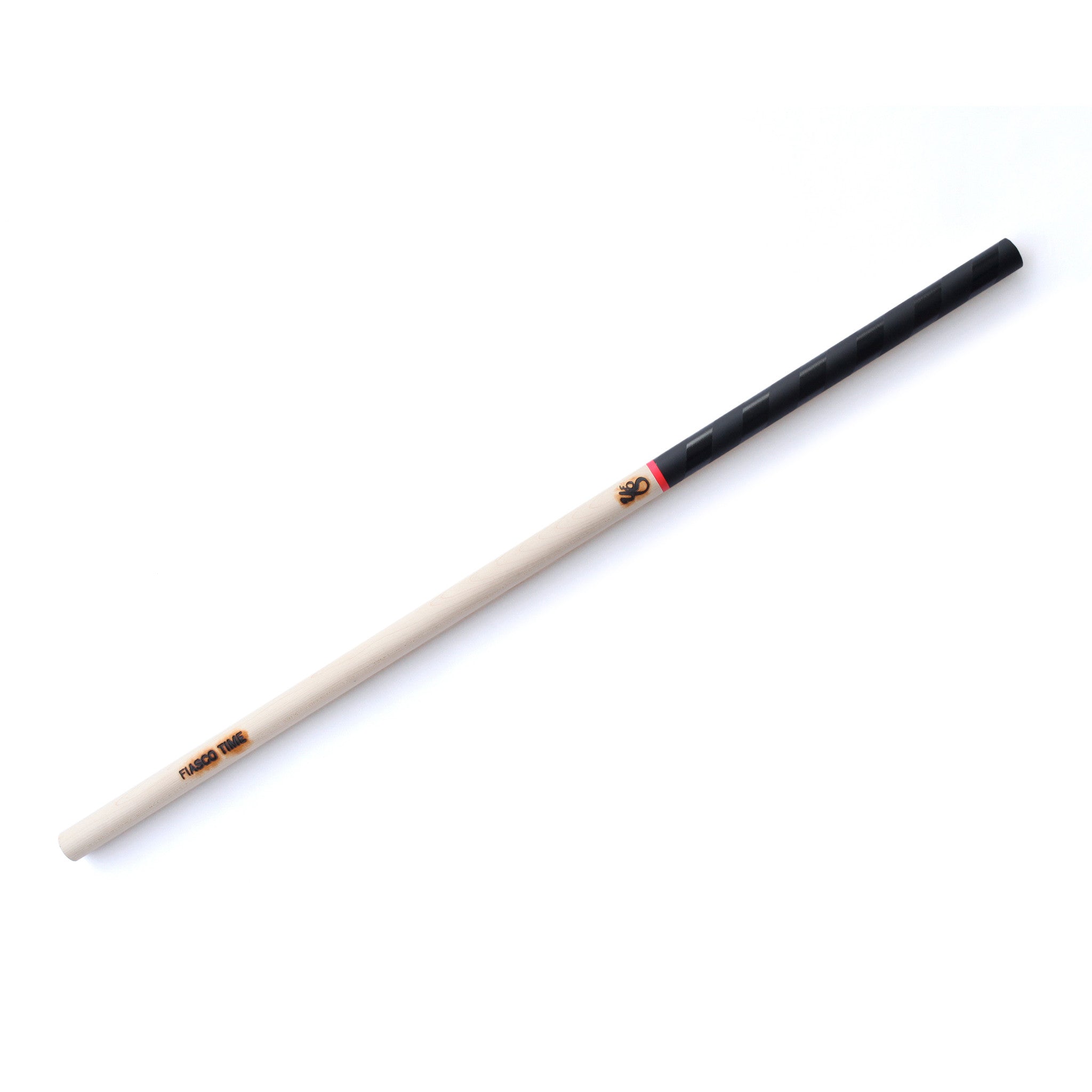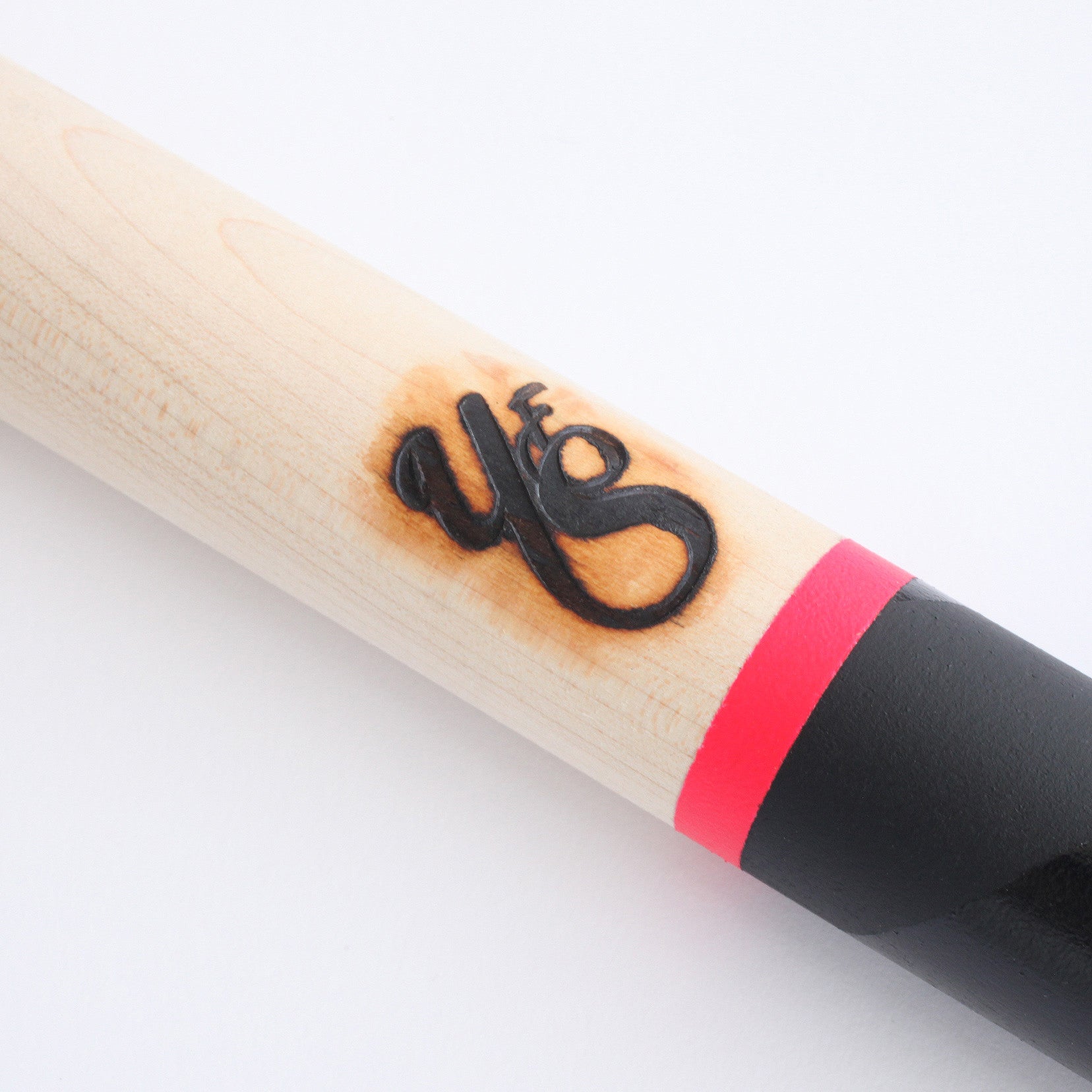 Fiasco Time
Limited edition 1st run of 25, includes authenticity card with bat's Vin # and the official YFS Guide & Rule Handbook.
Wood: Maple
Finish: Natural and Paint
Dimensions: YFS approved 38" length with 1 ⅛ diameter
An underground favorite for sluggers who need to make quick yard work on a limited game time budget. Twice-hit Bareback-Black® handle with Tower Shot-Pink® collar gives this dish cannon throwback nods with street smart capabilities. Making it one of the most feared bats in the lineup. Custom wrap it with friction tape or hit with pine tar for added grip.
Note: Fiasco Time can take up to two weeks for completion. Shipping not included.
Note 2: Each bat is hand-made, unique and imperfections are common.