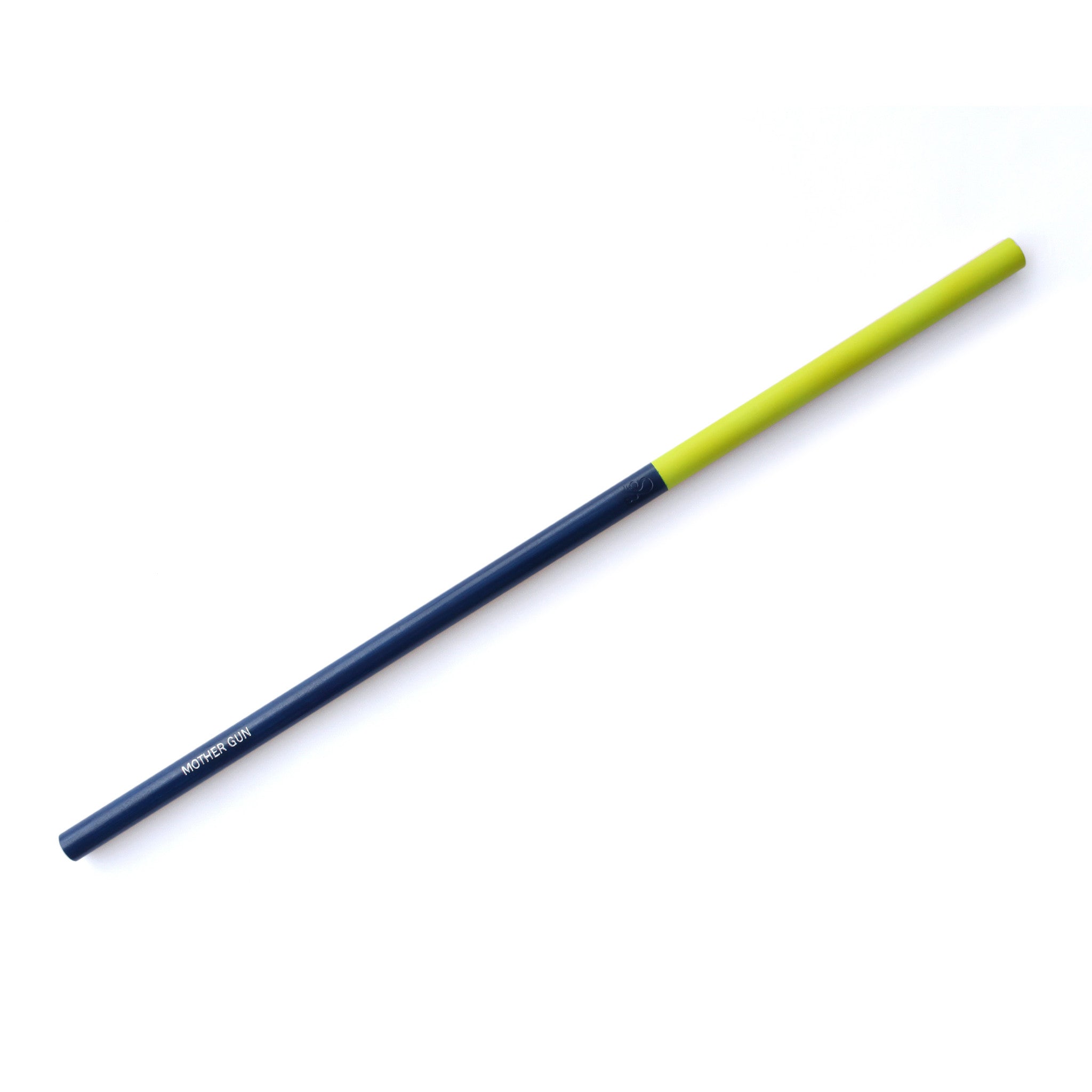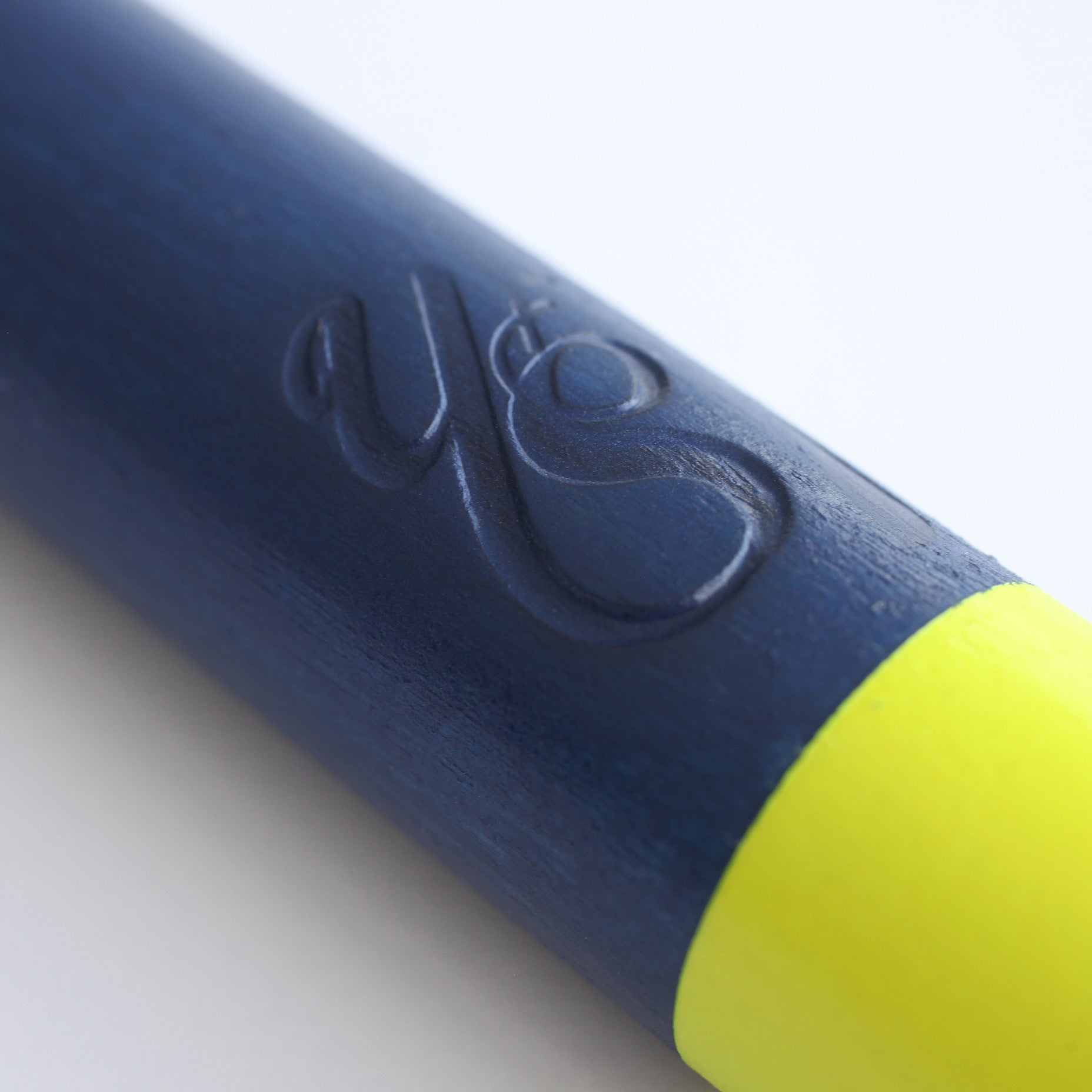 Mother Gun
Limited edition 1st run of 25, includes authenticity card with bat's Vin # and the official YFS Guide & Rule Handbook.
Wood: Maple
Finish: Stain and Paint
Size: YFS approved 38" length by 1 ⅛ diameter
Fasten this stickball crossbow to the rear-engine ski mounts of your Alpine White Import and spin wheels to the yard. Of medium weight this quick-through-the-zone war toy will showcase your ability to go overhead in style. This modern design boasts a semi-transparent Racquetball Blue® upper with neon green handle. Finished off with silver hand-letter inlay and plenty of style to spare. Custom wrap it with friction tape or hit with pine tar for added grip.
Note: Mother Gun can take up to two weeks for completion. Shipping not included.
Note 2: Each bat is hand-made, unique and imperfections are common.