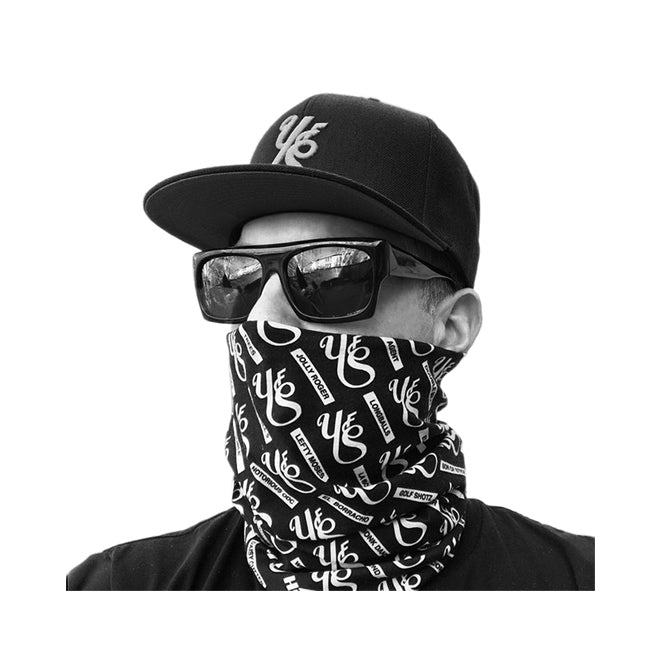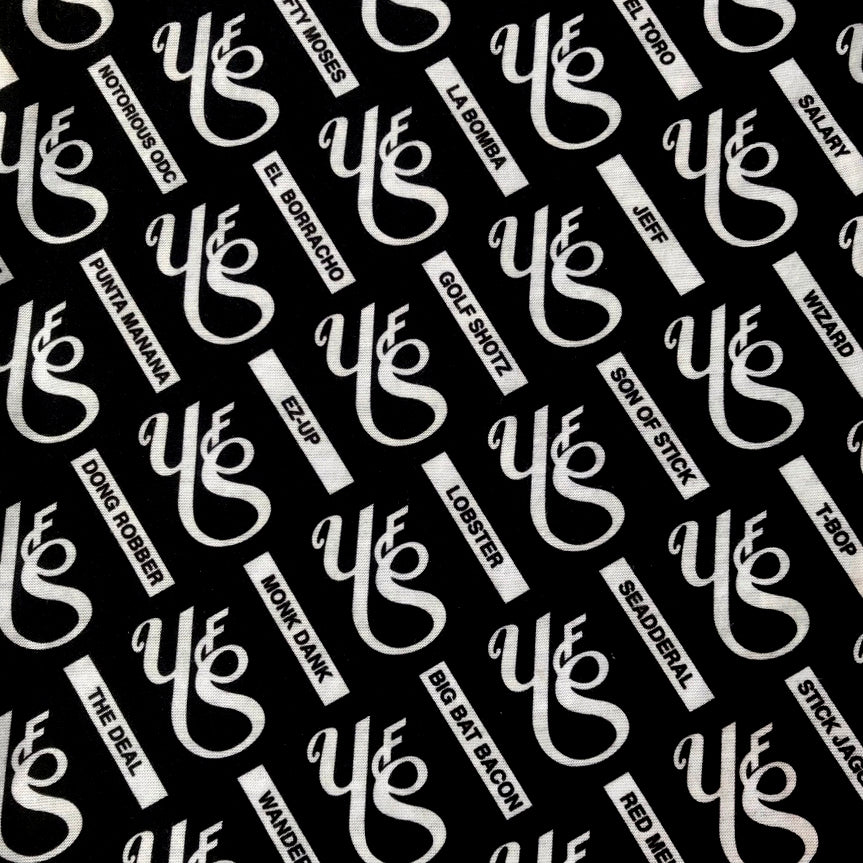 YFS BANK ROBBER
Limited quantities available. One per customer. One size fits most.

Stretchy vibes and multiple uses. Patty Hearst wishes she had this in her kit. The YFS Bank Robber boasts the names of some of your favorite glory hounds from around the league: THE DEAL, HOTDOG, JOOSE, CZAR BRAH, SON OF STICKBALL, WELL FED MAN, STICK JAGGAR, EZ-UP, LA BOMBA, SURGEON, DONG ROBBER, STINKMITT, JOLLY ROGER, EL BORRACHO AND MANY MANY MORE. Poly-microfiber construction keeps the sun and body sweat at bay. 

Cross-Conceived in Rose City and Hoboken. Made in the Sunshine State.